Related introduction:
They are manly to roll up all kings of cables with big diameter.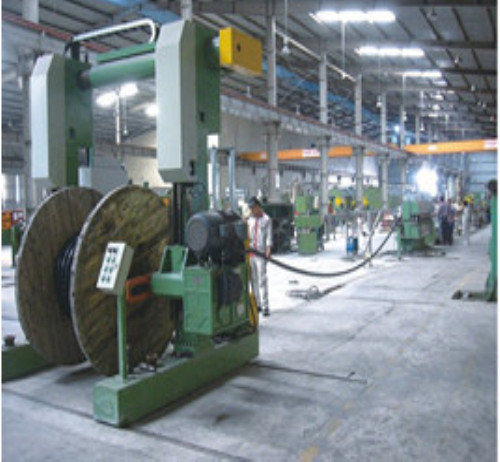 Our service:
Since its beginning in 2003,Donghang has accumulated a wealth of experience in designing and manufacturing high quality equipment for steel cord production,cable manufacturing,and steel wire rope manufacturing.Our product line covers brass electroplating lines,take up and pay off stands,wet drawing machines,bunching machines,straighteners,and wire rewinding lines as well as custom spools.Our salespeople will help you determine the best product for your needs and make sure it is quickly delivered to you.
After purchasing our wire processing equipment,we provide the following services and support.
1.Remote Expert Services
Upon receiving a request from our customers,we will respond as quickly as we can by telephone to analyze the problem.provide a solution and guide the customer in implementing the solution.Our customers can expect thorough and professional service.
2.Accessories Service
Donghang offers several reliable accessories for our steel wire machines which we can deliver directly to you.In addition,each of Donghang's service centers keep accessories in stock to ensure a quick delivery period.
3.Customer Care
We will follow up through email or telephone with our customers after our products have been delivered to check on the condition of the equipment and advise on the maintenance of the equipment.We appreciate all customer feedback and will do our best to make sure you're satisfied.
Company profile: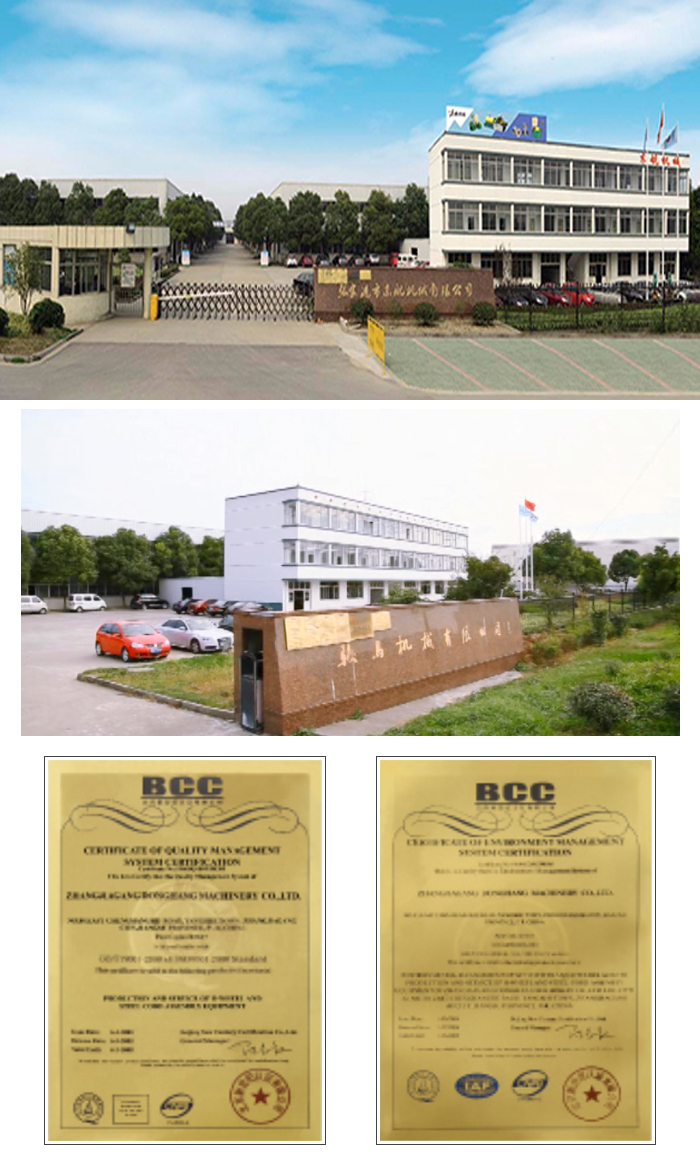 Established on 2003,Zhangjiagang Donghang Machinery Company Limited now has 255 employees,103 of them are scientific and technical staff above college degree and 28 of them are research and development staff with qualification of engineer or above.Up till now,the Company has won 28 national patents including six Patents for invention and 22 Utility Patents.The Company owns more than 100 sets of manufacturing equipment of various kinds.Primary business of of the Company involves equipment manufacturing metal products and various kinds(types)of spools.The Company is a share-holding company integrating with functions of R&D,manufacturing and sales.By pursuing corporate policies of being forward looking,practical-minded and rigorous and with teamwork spirit,Donghang Machinery with its staff taking technology as core value,being committed to quality and serving the customer as god constantly innovate and endeavor to offer customers with products of best cost performance,high quality engineering design for modification and meticulous after-sale services.Further more,the Company offers service to customers in compliance with its quality policies defined as"to be reliable and responsible for each and every process,product and customer consistently".The Company has well established a quality management system and environmental system,as result of which,the Company was successfully certified on June of 2004 as a company conforming to ISO90001:2000 Qulaity System and year 2005 as a company conforming to ISO14001:2004 Environment System.The Company was awarded with honorable titles including High-Tech Enterprise of Suzhou and High-Tech Enterprise of Jiangsu Province etc.
With our efforts and supports from customers,we've established long term relationship with well-known steel cord and wires manufacturers listed as below for cooperation and offering supporting services:Junma Steel Cord Factory,PIRELLI(a company in ltaly),Jiaxing Eastern Steel Cord Company Limited(JESC),SUMITOMO,Hubei Fuxing Science and Technology Company,SNTON Group,TOKUSEN(a company in Japan)and Zhangjiagang Shazhou Steel Rope Co.,Ltd.
As a manufacturer dedicated to offer supporting services,we are not only providing equipment of superior quality associated to metal products industries at reasonable price but much more concerned to develop advanced equipment of higher capacity and efficiency,therefore,we've established and maintain long term cooperation relationship with several powerful companies and manufacturers.
FAQ:
1.Q: Are you a factory or a trading company?
A: We are a factory who manufacture the machines by ourselves.
2.Q: Do you have a patent?
A: We has won 28 national patents including six patents for invention and 22 utility patents.
3.Q:What services do you have?
A:We provide full tracking service, you will have any questions we will give you the first time to answer.
4.Q: Can we visit your factory?
A: Welcome to visit us! Everyday we have customers from different countries.